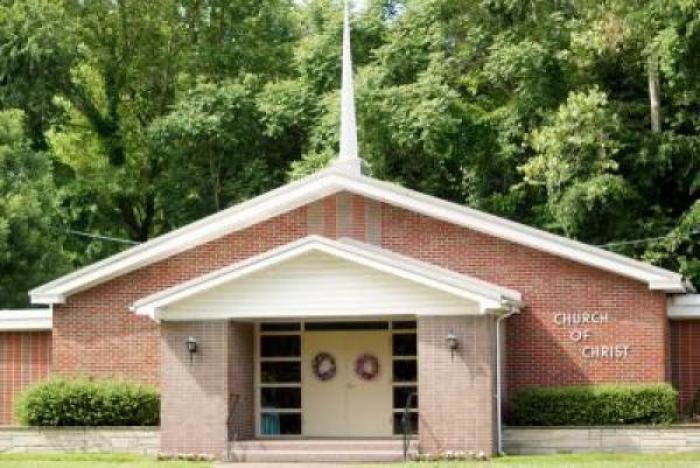 Due to the ongoing health concerns with COVID-19, the leaders of the Kanawha City Church of Christ have decided to cancel all in-person church events for the foreseeable future. We will continually be monitoring and praying for this situation; and we will post updates as we move forward.
In the meantime, we will continue to put out resources and opportunities for the church to engage in worship and Bible study with the rest of the church family. We pray that all are being safe, and we thank you for your continual prayer, support, and understanding.
We love you all!
The Elders and Ministers
We are encouraging all of our members to continue to make plans for a time of worship and Bible study in their own homes this Sunday. We will be making resources available to help with this soon.
If any of you are in need of supplies, food, medicine, or need other assistance, please contact the church office — 304.925.7435 — and we will try to work out someone to help with this. If nobody answers, please leave a message. We will be checking messages daily.
We encourage everyone to take certain steps to protect themselves and others from the coronavirus, flu, and other illnesses, including:
Washing your hands with soap and water for at least 20 seconds
Using hand sanitizer when soap and water is not available
Not touching your eyes, nose, or mouth with unwashed hands
Avoiding close contact with people who are sick
Staying home if you are sick
Covering your cough or sneeze
Disinfecting objects and surfaces regularly
Below is a link to the CDC regarding steps to avoid this illness.
https://www.cdc.gov/coronavirus/2019-ncov/…/prevention.html…
"Peace is what I leave with you; it is my own peace that I give you. I do not give it as the world does. Do not be worried and upset; do not be afraid." ~ John 14:27"
Welcome To Kanawha CIty Church of Christ
Please join us for worship anytime! Come experience the hospitality and love that our congregation shows to everyone who comes through our doors. 
We meet Sunday mornings for Fellowship at 9:45 a.m., Bible Study at 10:00 a.m. and Worship at 11:00 a.m. We also meet for Wednesday evening services at 6:00 p.m.
On Sunday evenings we meet for LifeGroups, this is where small groups meet and study the Bible. LifeGroups meet in various locations; homes, the church building, and sometimes local restaurants. Don't be hesitant about dropping in on a LifeGroup for the first time — you'll fit right in, and we would love to see you! If you want more information about LifeGroups and where they meet, just send us an email at office@kccofc.org or call the church office at 304.925.7435.
We will commit to walking alongside you in your faith journey, whether you are a new Christian, doubting Christian, a lifetime believer, or exploring your faith options. We will encourage you in your trials and tragedies, rejoice in your victories, and assist you throughout your spiritual development. The one thing you will realize by being a part of our church is that you are not alone. We are all in this together.
As a group of imperfect Christians striving to be Christ to the world, we acknowledge that our struggles, doubts and trials are real, and we seek to work through them with prayer, scripture, and worship. We depend on God's grace, the faithfulness of Christ, and the guidance of the Holy Spirit to help us carry our crosses. If you are looking for an imperfect church that is saved by a perfect Savior and is striving to take that Savior into all the world, then you've found it. We encourage you to come and experience all we have to offer through the grace of Jesus and the power of the Spirit.