The elders are in the process of seeking a new minister.


Our Leadership
The elders of the Kanawha City Church of Christ provide spiritual leadership and guidance for the members.
As an autonomous congregation, all governing decisions and financial responsibilities are handled by the elected eldership.
Chris Morris, Elder

Chris has served as an elder since 2015. Chris began his walk with Christ when he was baptized on July 1, 1984. He became a member of the Kanawha City Church of Christ when he and his wife, Renee, moved to Charleston in 2001. Renee and Chris met in college at West Virginia University and will be celebrating 20 years of marriage this year.  They have been blessed with three daughters; Alaina, Kayla, and Avery. He is currently employed as the Senior Vice President of Business Development at Citynet. In his spare time, he enjoys running and spending time with their girls and their chocolate lab, Mocha.

 
Tom Winnell, Elder

Tom and Jan were married on January 1, 1997.  They have 5 sons between them and they are blessed with 5 granddaughters and 4 grandsons.
Tom served in the United States Air Force and in the West Virginia Air National Guard.  He is retired from Union Carbide, where he worked for almost 30 years as a machinist.  Tom began his walk with Christ in 1969.  He attended Nitro Church of Christ for a number of years beginning in 1975.  Tom and Jan started attending Park Avenue Churh of Christ in 1996 where they were members for 15 years.  Shortly after moving to Kanawha City (they have since moved back to Jan's family farm in Elkview), they placed their membership with the Kanawha City Church of Christ in 2011.
Jan is a graduate of West Virginia Junior College and has been a legal secretary for nearly forty years.  She began her walk with Christ in 1988.
Tom and Jan enjoy studying the Bible, hiking, spending time with their family, the beach, the mountains, and just being together.
Doug Hartley, Deacon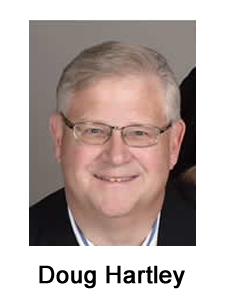 Doug and his wife, Danene, were married while at West Virginia University in 1981.  Doug has been a member of the Kanawha City Church of Christ since returning to Charleston after graduating from WVU in 1982. Doug and Danene have three grown children, David and Allen are both Lieutenants in the United States Navy and Hannah is a nurse in the Open-Heart Recovery Department at CAMC.  Doug is the Assistant General Manager of the Kanawha Valley Regional Transportation Authority, Danene is a Certified Public Accountant.  Doug's responsibilities as a Deacon are to supervise the financial activities of the Church and assist with Community Outreach.  When not working, Doug enjoys golfing, fly-fishing, hiking/camping and WVU sports.
Carson Henley, Deacon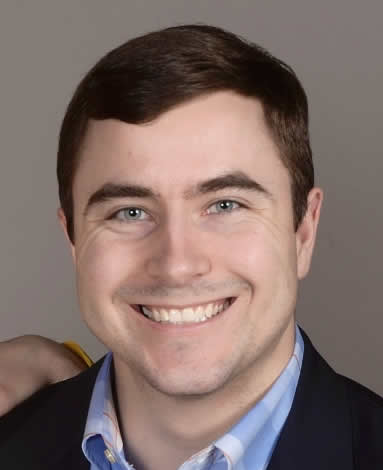 Carson Henley is native to Alabama, but grew up near Ft. Worth, Texas. A graduate of Abilene Christian University and the University of Texas School of Dentistry at Houston, Carson is a dentist in South Charleston. He moved to West Virginia in 2016 with his wife, Sara, and daughter, Virginia. Sara Henley is a physician/resident at Charleston Area Medical Center. Carson serves as the deacon of education at Kanawha City.
Herb Kinder, Deacon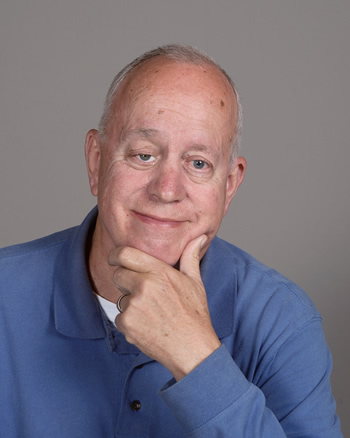 Herbert (Herb) Kinder was born in Peytona, West Virginia. His mother and father were both members of Peytona Church of Christ; his father was a deacon. He attended Sherman High, Center College, Southern West Virginia Community College, and took a real estate class at Morris Harvey (UC). Herb and his wife, Rose, have been married for 38 years. They have one daughter, Bethany, son-in-law, Matt, and two granddaughters, Diana and Michelle. Herb has worked as a junior auditor for the Division of Motor Vehicles, Auto Parts Sales, Real Estate Agent, Furniture Sales, and is currently in sales at Sherwin-Williams Paints. His hobbies include nature walks, small game hunting, skeet shooting, bowling, and traveling. Herb is also a racecar driver in Sports Car Club of America, Drag Racer in NHRA, and was inducted into the West Virginia Drag Racers Hall of Fame on October 8, 2016! His greatest joy is spending time with his granddaughters!
Tom McNeely, Deacon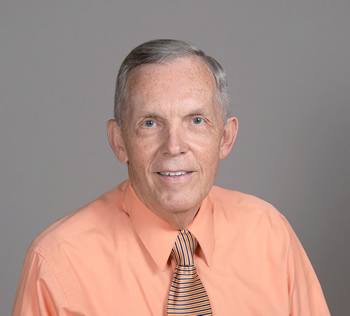 Tom is married to a wonderful wife, Donna, has two great girls, Lisa and Kara, two beautiful granddaughters, Brooklyn and Aubrey, and a couldn't ask for a better son-in-law, David. His favorite church song is "Ancient Words."  Favorite Bible verse is I Chronicles 16:34: "Give thanks to the LORD, for he is good; his love endures forever." This theme is also found in Psalm 100:5, Psalm 106:1 Psalm 107:1 and Psalm 118:1 as well as other books of the Bible. Tom would like for our congregation to live our mission "To know HIM and to make HIM known." In his spare time, he likes to golf (sometimes) and fish! 
Richard Wagner, Deacon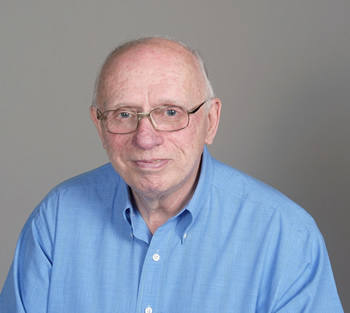 Richard was born in New York City and grew up in one of New York's boroughs, Queens. He joined the Navy after high school and served for three years during the Cuban Missile Crisis on the USS Amphion, a repair ship based out of Norfolk, Virginia. His specialty was firefighting and emergency ship repair. After the Navy, he enrolled in what is now New York College of Technology, a part of City University of New York, and earned an AAS degree in Construction Technology. He met his wife, Grace, there. After graduation, he worked three years for an engineering firm and then moved to Eastern Iron Works and worked there until he and Grace moved to West Virginia in 1974. He currently works for West Virginia Steel, a division of Raleigh Mines, as Project Manager.
They have two children, Michael and Matthew.
Pete Williams, Deacon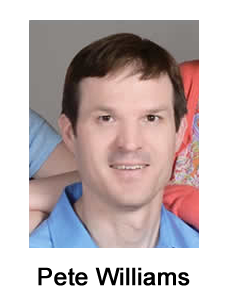 Pete is native to New Jersey, but moved to West Virginia in 1986 and graduated from WVU.  He moved to Charleston in 1992 and continued his career as a Landscape Architect in the architectural/engineering community here in the greater Charleston area.  Currently, Pete is employed at an engineering firm and acts as a project manager for a wide range of land developments across our region.  Pete is blessed to be married to his marvelous, Christian wife, Bianca, and they have one remarkable daughter, Telina.  He currently serves as the deacon of technology here at Kanawha City Church of Christ.